COVID Update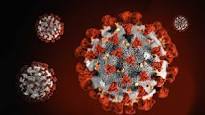 We know that our patients and communities area concerned about COVID-19. Northeast Pain Management is taking steps to ensure the safety of our patients and our staff.
Here are things Northeast Pain Management is doing to ensure your safety at our facility.
Everyone is required to wear a mask in our building. We will provide a mask upon arrival if you do not have one.
Anyone entering Northeast Pain Management will be screened for symptoms of Covid-19. Anyone with symptoms will be asked to leave and reschedule.
CHANGES YOU MAY NOTICE
NPM staff will be wearing masks
NPM common areas, including waiting rooms and all commonly touched surfaces such as doorknobs, doors, bathrooms, and check-in counter receive extra cleaning every hour, with a facility deep cleaning twice daily. All procedure rooms and exam rooms are thoroughly cleaned per CDC guidelines after every patient.